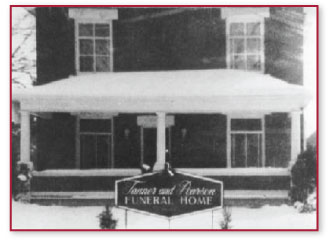 As House
On November 26, 1949, the John Kalte residence was purchased by the Ermels to be used as a Funeral Home. Prior to that, from 1922, the Ermels operated the first ever chapel in the area, from the back of their store. Previous to this visitations were held in private homes.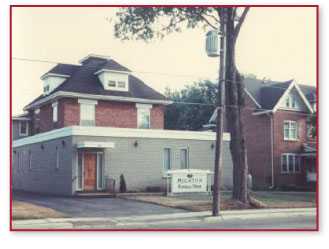 House to First Addition
The Ermels sold their business to their managing director, Howard Stahle in 1951. He ran the funeral home until his death in 1967. Tanner & Pearson then purchased the business and operated from the original home until 1971, when a large hall, and chapel were added.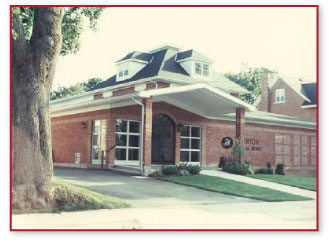 First Addition to Second Addition
In 1984 Tanner & Pearson Funeral Home was sold to John and Marilyn Mighton becoming the Mighton Funeral Home. In 1988 they purchased the Richardson-Allard Funeral Home in Hanover and operated the Hammer Funeral Home in Neustadt. Combining the three establishments in 1989, major renovations were made to the existing funeral home including a chapel, foyer and garage to better serve our community.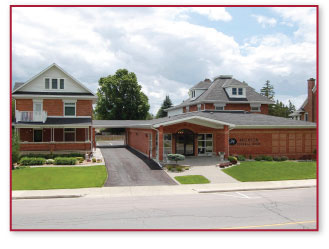 Second Addition to Present
In 1988 the home of Leslie and Patricia Woolnough was purchased by John and Marilyn Mighton, in order to facilitate building the large addition to the funeral home in 1989. In 2002, the home was renovated and opened as the Mighton Reception Facility. In May 2018, Adam and Kim Mighton purchased the funeral home to remain in the Mighton Family.