Mighton Funeral Home was established in 1984 by John and Marilyn Mighton. They have four sons: Jeremy and his wife Heather, Benjamin and his wife Shannon, Adam and his wife Kim, and Daniel and his wife Kelsey. They also have eight grandchildren who are an important part of their lives.
Adam and Kim recently relocated back to Hanover, and have assumed ownership of Mighton Funeral Home. John & Marilyn remain involved in the business operations, and are active members of the local communities.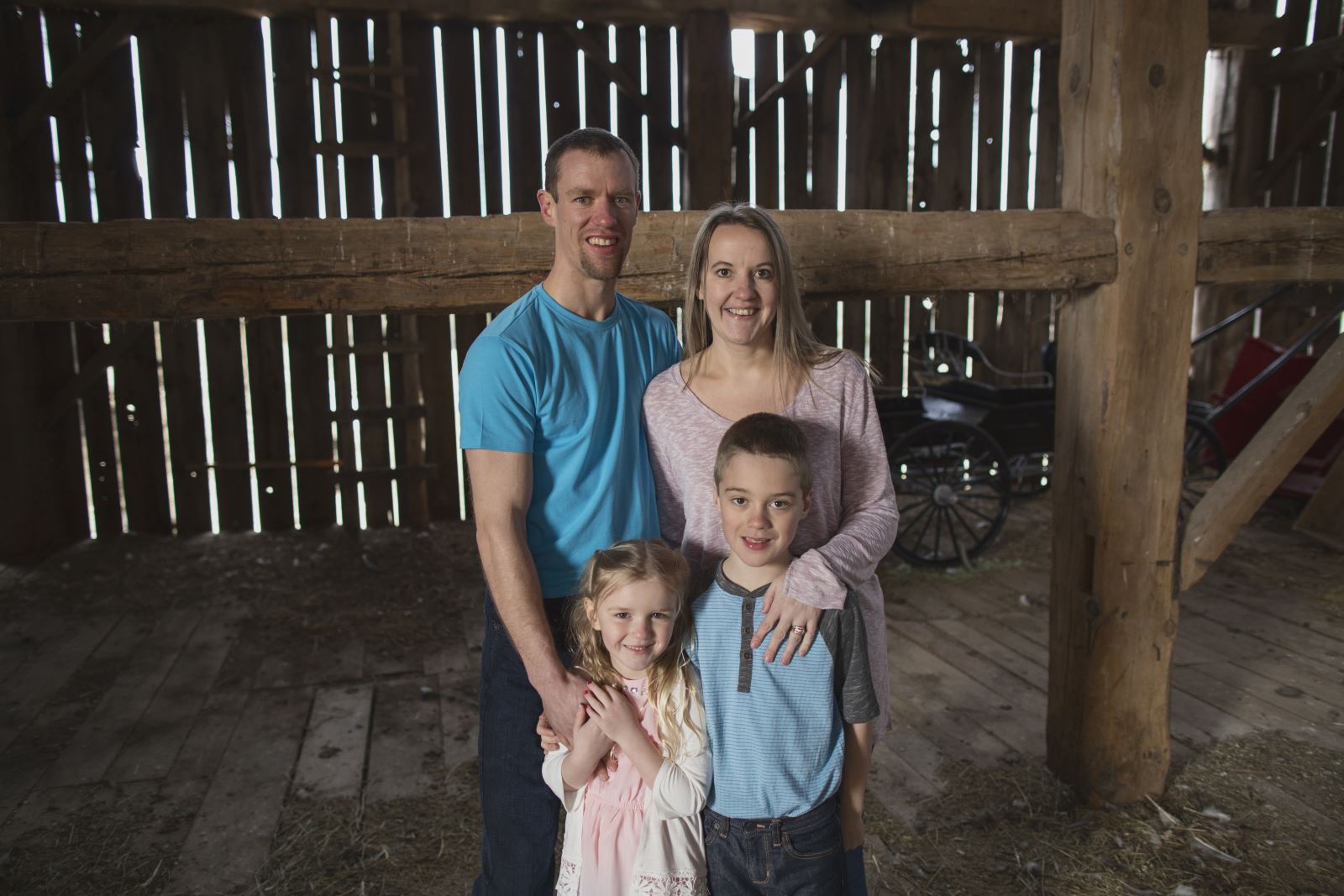 Adam and Kim were both born and raised in the Hanover/Neustadt area, and are excited for the opportunity to carry on the family business that has proudly served the Hanover and surrounding areas for over 34 years. Kim is the daughter of Robert and Linda Klages, and grew up on a dairy farm outside Neustadt. Kim is a Chartered Accountant, having completed her training with Ernst & Young LLP in London. Adam gained valuable knowledge and experience during his involvement with the funeral home while growing up in Hanover, and graduated with Honours from the Funeral Director Diploma Program at Humber College in 2019. He also holds science degrees and previously worked in the health care field. Adam and Kim have two children: Cole and Addison. The family keeps busy in the community with extracurricular activities in music and sports, while still enjoying time outdoors.