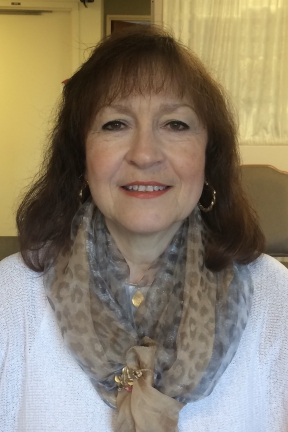 Ann Schlatman
Ann Paulette Schlatman, of Hanover, passed away peacefully at Chapman House Residential Hospice in Owen Sound on Thursday, May 12, 2022. She was 72.
Born on April 13, 1950 to the late Ed and Florence (nee Bruder) Schumacher. Ann was a hairstylist for many years, going into the business for herself. Ann loved her music and any opportunity to hit the dance floor. She also loved to go to Sauble Beach with her girlfriends. Most of all, Ann loved spending her time with family and friends.
Survived by daughters Paulette (Jeremy) Moore of Barrie and Olivia (John) Marshall of Hanover. Much loved by her grandson Logan. Fondly remembered by her siblings Al Schumacher of Walkerton, Don Schumacher of Cambridge and Doug (Cindy) Schumacher of Camlachie as well as her nieces, nephews and their families. She will also be missed by her companion Jim Cater. Predeceased by her late partner Bernie Lazette, son Matthew Schlatman, sister Carol Bell and sister in laws Cathy and Kathy Schumacher.
Family and friends are invited to Visitation held at Holy Family Church in Hanover on Tuesday, May 17, 2022 from 10am until time of a Funeral Mass at 11:00 am. Father Edmonstone officiating.
Interment to follow in Holy Family Cemetery, Hanover.
Memorial donations to the Canadian Cancer Society or to Chapman House Residential Hospice would be appreciated as expressions of sympathy.
VIDEO: Memorial Slideshow
Public Condolences
Dear Paulette, Olivia & Families,
I was saddened to see of your Mom's passing, she was such a pleasant lady.
Strength to all of you during this most difficult time.
I know you are filled with many great loving memories of such a wonderful Mom.
Prayers to you,
Robyn Frook & Family.

— Robyn Lee Frook

May 17, 2022
From John & Teresa,
During this time of deep sorrow Teresa and I would like to express our sincere condolences and sympathies on the passing of Ann.
She was always a very dear friend and she will be remembered as a kind and gentle lady.
You are in our thoughts and prayers.
— John B Visschedyk

May 17, 2022
I was saddened to learn of the death of Ann. I have fond memories of hanging out with her at family reunions. We even attended a rock concert together at the CNE in Toronto in the late 60s. Her upbeat and humorous demeanour always made her an enjoyable gal to be with. She will be missed by family and friends.
— Glenn Bruder

May 16, 2022
I was very sorry to hear of Ann's passing and I send my deepest sympathies to all of you - her family. Ann was a lovely person and I'm happy I was able to know her. May she rest in peace. Jeannette Seguin (aunt to the Lazette siblings
— Jeannette Seguin

May 16, 2022
My sincere condolences to Ann's family. May you all give each other strength and courage during this difficult time. Ann a beautiful, loving, kind person , was always a pleasure to be around. I am grateful she was part of my life for many years and I was able to get to know her. I have many fond memories of Ann and loved her very much.
Teresa Lazette
— Teresa Lazette

May 16, 2022
We are so sorry to hear of the passing of Auntie Ann.
Our deepest sympathies go out to Paulette, Jeremy, Olivia, John and Logan. Hugs to you all.
— Beth Jackson

May 16, 2022
Sincere condolences on the passing of your mother Olivia. She was a lovely lady and I enjoyed being with her.
— Gaye Ennett

May 16, 2022
Deepest condolences to Olivia, John, Logan, Paulette and Jeremy. We were very saddened to hear this news.
— Vicki Ashley and Jim Schlatman

May 15, 2022
My prayers are with all of Ann's family and friends. I taught her son Matthew, and daughters Paulette and Olivia at Holy Family School in Hanover. I also got to know and appreciate Ann's friendship during our long chats after school when I returned to Holy Family years later. Ann was very special. God Bless you and hold you in the palm of His hands.

— Maureen Daly

May 15, 2022
So sorry to hear of Ann's passing, a lovely lady, was made acquainted through Theresa, she will be missed, condolences to your family.
— Marlene Gardiner

May 14, 2022
Our condolences go out to Jim and Anne's family. wish we could have gotten time to get to know her. So sad to lose someone so young.

— Randy and Jacquie Goforth

May 14, 2022
Paul and I were saddened to learn of Ann's passing. Our hearts go out to Paulette, Olivia, Jeremy, John and Logan.

Jacquelyn and Paul Schlatman
— Jacquelyn Schlatman

May 13, 2022
Our heartfelt sorrow to hear of Ann's passing. We loved her dearly ! Words cannot express how sad we feel. we have lost a great friend. Much love to her family, our thoughts and hearts go out to you at this time. Our hearts are broken.
Grace, Russ & Andrea
— Grace , Russ & Andrea Pooley

May 13, 2022