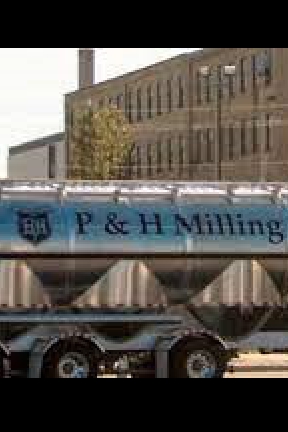 Ronald Gebhardt
Ronald Gebhardt, of Walkerton, passed away suddenly at home on Wednesday, August 24, 2022. He was 57.
Ronald was born in Hanover on November 28, 1964 to Alfred and Elaine Gebhardt. He enjoyed working as a miller with P & H Milling in Hanover.
Survived by his mother Elaine (nee Gerber) Gebhardt of Hanover. Dear brother of Lyle (Deb) Gebhardt of Hanover and Bryon (Kathy) Gebhardt of Listowel. Special uncle to his nieces Amanda (Andrew), Amber (Ryan) and Lindsay and their families. Predeceased by his father Alfred and nephew Lee Gebhardt.
To honour his wishes, there will be no visitation or services. Cremation has taken place. Arrangements entrusted to the care of Mighton Funeral Home, Hanover.
Memorial donations to the charity of your choice would be appreciated as expressions of sympathy.
Public Condolences
I am very sad to hear of Ron's passing, we grew up together and I always cherished his friendship.

Although I hadn't spoke to Ron in years I feel profoundly knowing he's gone.

My condolences to his family and friends
— Mark Falkingham

September 2, 2022
Heartfelt condolences to Elaine, Lyle, Bryan and families on the loss of Ron. May your memories sustain you during the days to come.
— Laurel Andrews

August 30, 2022
Our deepest sympathy
— Randy Vicki Litt dickert

August 29, 2022
Elaine and families
Our condolences on the passing of your son.



— Al and Marg

August 29, 2022
Sorry to hear he passed .
— Dave Netzke

August 28, 2022
So sorry to hear of your loss Elaine. It's always so sad when you hear someone so young has left us. Our deepest condolences to you and your family.
— Jim and Debbie Kaufman

August 28, 2022
Our Sincere Sympathy to All ~ You are being held close in loving and caring thoughts
— Robert and Janice Polfuss

August 28, 2022
sad day when a life long friend passes..i have a childhood of memories on ron..or to me Alfie,,my heart is saddened by the news..may he live forever in our hesrts and our stories..he was my friend then he will be my friend forever.....he will not be forgotten,..very sad to hear of his passing
— Randy Wenzel

August 28, 2022
So sorry for your loss. Ron was always a hard worker. He took great pride in each job he did. I enjoyed working with him.
— Brad Stewart

August 26, 2022
My condolence's to Ronny's family and friends. Alfy was one of the most gentlest of souls I've ever meet.

Alfy will be most definitely missed, especially by those closest to him. Myself I know I will forever remember his smiles, and the ones he had given me. These are memories, never to be forgotten.

RIP Alfy, and Soar Highly. Soar as high as your wings will take you. ♥
— Lia Brodhagen

August 26, 2022
Our deepest sympathy at the sudden & early loss of a son, brother & uncle.
— Robert & Linda Klages

August 26, 2022
Our deepest sympathy to Elaine, Lyle, Bryan and families. May your hearts be blessed with the love of God and find great comfort in knowing others share your loss with great sadness.

Jean and Gerald
— Jean and Gerald Horst

August 26, 2022