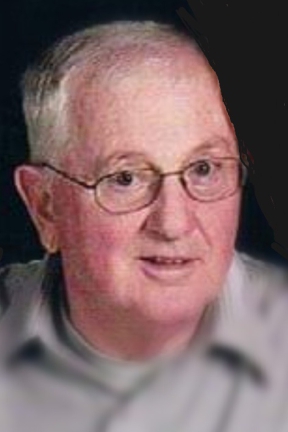 Douglas "Doug" McQuaid
Douglas "Doug" Bernard McQuaid, of Hanover, passed away with Emmy by his side at Hanover and District Hospital on Thursday, November 17, 2022. He was 81.
Born in Toronto on January 26, 1941 to the late Clifford and Olive "Mugga" McQuaide. Doug was a jack of all trades and could be found tearing apart old cars only to rebuild them just for fun as well as ripping around in his Kubota and 1956 Thunderbird. He loved his tractors (all shapes and colors) but his favorite was the Kubota. He graduated from no cab to full cab, fully enjoying the comforts while Emmy would be doing the harder work outside. He was a proud Auxiliary Member of the Royal Canadian Legion in Hanover and will be missed by many fellow comrades.
Survived by devoted wife Emmy McQuaid (nee Koops) of Hanover. Loved by Matt (Sarah) Guiney and their son Jacob of Toronto. Doug always treated him like the son he never had and was very fond of his newfound title of "Great" grandpa once Jacob arrived. Although not actually his great grandpa per say, but he would always chime that he was a GREAT grandpa and enthusiastically took on his new title. Fondly remembered by his sister Margaret "Peggy" Byrnes of Richmond Hill and brother Roland "Rody" McQuaide of Trenton. He will be remembered by his many nieces, nephews and their families. Predeceased by his parents, and siblings June (Richard) Breen, Rae Ryanne (Jaromy) , Ronald ("Betty"), Patricia "Trish" (Steve) and sister in law Louise McQuaide and brother in law Tom Byrnes.
Family and friends are invited to a Memorial Come and Go Celebration at the Royal Canadian Legion - Branch #130 -(493 8th Ave, Hanover, ON N4N 2K9) on Friday, November 25, 2022 from 1-3 pm with memories commencing at 2:00. Cremation has taken place.
Memorial donations to the Southwestern Parkinson Society or Salvation Army would be appreciated as expressions of sympathy. Arrangements entrusted to the care of Mighton Funeral Home, Hanover.
Public Condolences
Sorry to hear of the loss of your husband Emmy. My prayers are with you

Mary Zettler ( former GBS)
- Mary Zetler

November 26, 2022
We are sorry for your loss and condolences to your family during these sad times. RIP to Doug. Take care.
- Khanh & Wayne

November 26, 2022
Doug was one of the good ones. Rest in peace my friend. Lots of fond memories working with you at Canadian Air Cargo.
I remember a fun afternoon with Kenny, Steve and the kids at your place in Hanover riding on the Kubota....you were so proud.
Condolences to Emmy and your family
- Darroch Quinn

November 25, 2022
Emmy and family,
We were saddened to read about Doug's passing. We want to extend our deepest sympathies to you. We remember good times at Tom and Nancy's and will miss his humour and handiness. Our thoughts are with you at this difficult time. Best wishes, Alana Murray and Stephen Lawrence
- Stephen Lawrence

November 25, 2022
Sincere condolences to Emmy, Matt, Sarah and Jacob and Doug's extended family and friends. Remembering Doug with a lot of affection. He was so down to earth and funny and also such great mentor to so many. Thinking of all the wonderful stories and time spent together, both at work and socially. RIP my friend <3
Ann Metler
- Ann Metler

November 23, 2022
Our sincere sympathy to Doug's family. We will miss his friendly smile and wave in the neighborhood.
Howie and Pat Cronin
- Patricia and Howie Cronin

November 21, 2022
Our deepest sympathies from Leslie Motors. Doug was a great "Ford" customer and he will be missed.
Don Leslie
- Leslie Motors Ltd.

November 21, 2022
Deepest condolicences to my sister and the family. Doug was a great uncle to my boys and known as "heman". All our love to Emmy and family at this sad time. Love and prays from family in Sooke BC.
- Alice

November 20, 2022
Our Deepest Sympathy Emmy and Family
Thoughts and prayers are with you.
Frank and Donna Weiler
- Frank Weiler

November 20, 2022
Emmy…please know that we are thinking of you and your family at this difficult time! 💞
- Sherry and Bruce Jacklin

November 20, 2022
Emmy. My condolences to you and your family as you mourn Doug's death. May you be blessed with many wonderful memories gained over the past years.
- Leona Hutton

November 19, 2022
We send our deepest condolences to Emmy and family. Doug was a good friend. We worked together at various airlines. He was well respected by his clients and competitors during his very successful career. Lots of fond memories both socially and at work. He will truly be missed.
Dan and Val
- Dan and Val MacMillan

November 19, 2022
My deepest sympathies, I will always remember Doug as a wonderful colleague. He always reminded me that he forgot more than I would ever know about cargo and he was absolutely right. Enjoyed learning from Doug and will always think of the laughs we had, he was a wonderful man.
- Mary Clarke

November 19, 2022
Emmy, Our deepest sympathy at your loss. Grey Bruce Singers are thinking of you at this difficult time.
- Linda Klages

November 18, 2022
Condolences to Emmy & Family, Doug was like a Brother to us Nicholsons, he lived at our House on Cawthra Rd for Many Years with his Brother Roddy. We all thought of them as Brothers. We had many a party at the house and lots of fun, my Mom was like a MOM to Doug. We will all miss him and we will love him forever. RIP Doug, Love Anna!!

- Anna Nicholson

November 18, 2022
I send my sincere condolences during this time of sorrow. The Bible gives a real hope and it promises that your loved one will soon live again in a peaceful paradise on the earth where death will be no more. (John 5:28, 29; Acts 24:15; Revelation 21:4)
- Gail Ellis

November 18, 2022
Our Prayers and Thoughts Go Out to Emmy, Matt and Family in the loss of a dear - long time friend - Doug. May all your fond memories bring you comfort through this very sad time. Doug is at rest now - gone but will never be forgotten.
Love Steve, Linda David Whale and Family
- Linda and Steve Whale

November 18, 2022