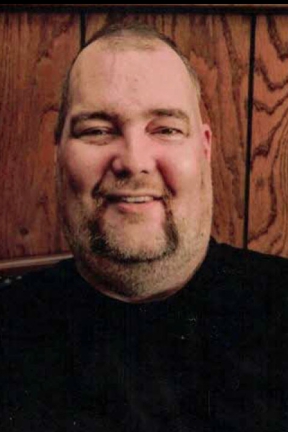 David Weidner
David Allen Weidner, of Hanover, passed away peacefully surrounded by his family at Huron Shores Hospice in Tiverton on Wednesday, May 31, 2023. He was 45.
David was born in Orangeville on July 3, 1977. He had a quiet gentle soul and truly enjoyed long haul trucking for Campbell's in Durham. He loved being silly with his son and attending to his needs. He was the type of man who put everyone else first before himself, often trying so hard to be ok when around Marrick once his health failed. His quick diagnosis and treatment left him sore and tired, but never did he show that to anyone. He will be remembered as a fighter right to the end.
Survived by devoted wife and supporter, Lisa Weidner of Hanover. Proud father and buddy of his hero, Marrick at home. Dear son of Donna (Tim) Murray (nee Grosz) of Orangeville and son in law Audrey Weidner of Hanover. Remembered fondly by his grandmother Shirley Grosz of Florida. Remembered by his brother Steven White and in laws Lynn (Chuck) Boulianne, Doug (Laura) Weidner both of Hanover and Louise (Scott) Brady of Delhi. Missed by his uncles Jerry (Mary Ellen) Grosz of Illinois, USA and Ronald (Laura) Grosz of Indiana, USA as well as many nieces, nephews and their families. Predeceased by his father in law Lance Weidner and grandfather Gary Grosz.
Family and friends are invited to a visitation held at Mighton Funeral Home, Hanover, on Sunday, June 4, 2023 from 1-4pm. A Funeral Service will be held at the funeral home on Monday, June 5, 2023 at 11:00 am. Pastor Jen Brown officiating. Cremation to follow with a private family inurnment in Hanover Cemetery.
Memorial donations to the Brain Tumor Foundation (https://www.braintumour.ca/ways-to-give/donate-now/) or charity of choice would be appreciated as expressions of sympathy.
VIDEO: Tribute Slideshow Video
Public Condolences
My condolences to the family and friends. I worked with Dave at Dana he was liked by many and we created lots of memories. Cathy
- Cathy Teeter

August 5, 2023
Please know how sorry I am to hear of this Lisa. ❤️
- Crystal Whalley (Fleming)

June 6, 2023
Lisa, Marrick and Audrey. So sorry for your loss. Our thoughts are with you at this difficult time.
- Rick and Nancy Ball

June 6, 2023
Lisa and Marrick,
We are so sorry for your loss. I just watched the wonderful tribute video. It truly brought me to tears. I never really knew David, but from what I see, I have no doubt that he was a wonderful man. My prayers and thoughts are with you now and always.

Stephen
- Stephen Eadie

June 5, 2023
Our deepest sympathies.

Bonnie & Gerald Blake
- Bonnie & Gerald Blake

June 4, 2023
Our deepest condolences to Lisa, Marrick and all of Dave's family and friends. Take comfort knowing he is now at peace.
- Bill & Debbie Eidt

June 4, 2023
Sending our heartfelt sympathy!!
Goldie & Sharon Tilker
- Sharon Tilker

June 3, 2023
We were so sorry to hear of the passing of your dear husband and a cherished father. We extend to you our deepest condolences.
Lorraine and Al Morrow
- Al and Lorraine Morrow

June 3, 2023
Lisa & Marrick,
On behalf of those lucky enough to have had the Dave Experience as I like to call it we are truly sorry for your loss. While he was at LTI we got to know this gentle giant. We got to share in some of the video calls and Dave was always beaming when he spoke about Marrick. On a personal note I was so happy when you guys were able to make it out that day for a bit of water time. I only wish it could've happened again. He was a unique man and we remember him fondly. He will forever be the "PieMan". Stay strong, Sue & LTI friends
- SUE

June 3, 2023
Lisa,

So very sorry to hear of your loss. I pray that the love of family and friends help you navigate this grief. May all your memories bring you joy and comfort. My deepest sympathy.
- Shelley

June 3, 2023
Lisa, I just found out the very sad and devastating news. I am so sorry for your loss....
It's just devastating...
Many many hugs and thoughts are going your way. May Dave finally rest in peace.
Please accept my deepest condolences.
Hug Marrick and hold him tight....

- Olesya Anderson

June 2, 2023
Lisa, Marrick and family
I'm just hearing of your tragic loss of Dave. Please accept our condolences from my family to yours.
- Julie Marshall

June 2, 2023
Dear Lisa and Marrick,
My sincere condolences. I knew Dave as a fun loving, devoted dad. When he was away on the road he often 'walked' Marrick to the bus, via ipad, to wish him a good day at school. Arriving home, days Marrick seemed to fly off the bus, I would know Dave was home ready for an epic night of video games. One of the last days Dave met Marrick at the bus to offer a hand with his backpack, I remember Marrick saying, with confidence, 'It's okay dad, I've got this'. Dave was always proud of Marrick. I was fortunate to share that moment with them.
Heidi
- Heidi Hart

June 2, 2023
Lisa, sending condolences from the Vancouver Henderson clan. Thinking of you today. Give Marrick a hug for us.
- Graham Henderson

June 1, 2023
We would like to extend our sincere sympathy to Lisa, Marrick, Audrey and all of Dave's family. We will miss seeing him get dressed at Halloween and go out with Marrick. Such a nice man and gone to soon.
- Rick and Sandy Ermel

June 1, 2023
So sorry to hear the passing of Dave
My condolences to the family xox.
- Kelly Scott

June 1, 2023
Sending massive love & condolences to all the family. Rest in power you awesome human 💜
- Aro

June 1, 2023
I'm so sorry for your loss…Xerg/zave as I knew him in the game was always kind willing to help anyone then we formed a friendship outside of the game. Though we never got to hang out I concidered him a real friend..
- Aron/Jubuttie

June 1, 2023
Dan and I send our deepest condolences to Lisa, Marrick, and the rest of the family. May you find peace in knowing Dave rests with God, may you find happiness in the memories you created as a family. We love you.
- Lisa Melbourne

May 31, 2023
Zerg/zave as I knew him will have a place in my memory as one of the greatest. Always helpful and never selfish. Great guy!!
- Zanlabik

May 31, 2023
It truly saddens me to see Dave go. He was a one of a kind guy. He was kind, loving and funny. My payers will be with the family. You can rest now buddy, you earnt it. Sending love from me and Ane (my wife). Kick back and play games with god, show him how good you.
- Sam griffiths (sheeraa)

May 31, 2023