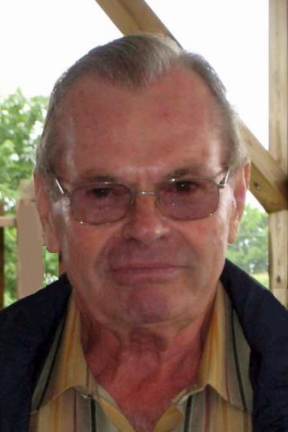 Ralph Huckle
Ralph Walter Huckle, of Hanover, passed away peacefully free from Alzheimers at Hanover and District Hospital on Tuesday, August 1, 2023. He was 85.
Born in Walkerton on March 9, 1938 to the late John and Alma (nee Baetz) Huckle. Ralph was employed in the Poultry Division as Vice President and General Manager at Maple Leaf Foods until his retirement.
Survived by devoted wife Shirley (nee Redmond) Huckle of Hanover. Fondly remembered by his sister Joan (Gerald) Popkey of High River, Alberta. He will be missed by his nieces and nephew and their families, but especially Susan Weaver and Margaret (Charlie) Stark both of Southampton, who selflessly devoted much of their time to ensure that Ralph was cared for during these last few months. Predeceased by his parents and by his sister Marion Williamson.
To honour his wishes, cremation has taken place and a Private Graveside Service will take place at a later date. Inurnment in Hanover Cemetery - Columbarium.
Memorial donations to the Hanover & District Hospital Foundation or to the charity of your choice would be appreciated as expressions of sympathy.
Public Condolences
Oh dear Shirley, I was talking to Kaye the other day and she told me the sad new about Ralph. You were such a devoted carer. God bless you and give you peace.
Love and prayers,
Joanne and Doug.
- Joanne Hammond

August 25, 2023
Our condolences on your loss. Ralph was always a friendly and kind neighbour. We will miss seeing him in the backyard feeding the birds and caring for his beautiful flowers.
- Joe and Barb Poechman

August 18, 2023
Dear Shirley, our sincerest condolences , we have wonderful memories of being neighbours , our trip to Florida, our visits to the Lake. Always a pleasure whenever we met. Our thoughts are with you! Sincerely Shirley Anne and Brian
- Brian and Shirley Anne Wall

August 9, 2023
Shirley, I am so sorry to hear that Ralph passed away. I worked with Ralph in the office of Canada Packers in the 70's. He always took me under his wing. Often spoke with him when shopping in Hanover. Rest in peace Ralph. You will be missed by all who knew you.
- Carol Spitzig

August 8, 2023
Dear Shirley,
We are so sorry to hear of Ralph's passing. Please accept our deepest condolences. We have lots of fond memories of you and Ralph with Melba and Al.
Nancy Gray-Starkebaum and Mark Starkebaum
- Nancy Gray-Starkebaum

August 8, 2023
Shirley and family.
Visiting with mom - Clara Gibson. Sharing memories of Ralph. She comments that he was a BIG part of her life and watching out for her like a big brother. She says it was always nice to connect with him whenever their paths met.

A chat with Ralph was always easy. Sending our condolences- Clara and Eleanor
- ELEANOR MacEwen

August 8, 2023
Sincere sympathy on the loss of your dear Ralph. He sent me an orchid home with my husband and uncle. When he worked at Brant landfill. I treasured it. You are in our thoughts and prayers
- Jim & Judy Sloan

August 8, 2023
Ralph will truly be missed in the neighborhood with his smiles, waves, chats and jokes! But it is comforting knowing he is in peace now! Thoughts and prayers to Shirley and family!
- Doug and Janet Spielmacher

August 8, 2023
Shirley. Sorry to hear of Ralph's passing. We had many good conversations with him at Lake Rosalind
Our deepest condolences
- Lane and Joan Ward

August 7, 2023
Our sincere condolences to Shirley, Marg, Susan, and families.

Murray and Mary

- Murray Cassidy

August 7, 2023
Thinking of you Shirley and keeping you in our thoughts and prayers. Please accept our sincere condolences. Hugs. Cindy and Bob
- Cindy and Bob Binkley

August 7, 2023
Ralph was always a cheerful and engaging person who would willingly lend a hand to help others. A master barbecue who taught me how to grill the perfect salmon! Through the years we would meet Ralph and my cousin Shirley in Sarnia at our Aunt Hilda's place. Ralph and Shirley truly complemented each other. Ralph will be missed by many.

Ross and Margaret Pulford
- Ross and Margaret Pulford

August 6, 2023
Thinking of You Shirley and keeping You in my Prayers.
- Gwen

August 5, 2023
Dear Shirley, we are so sorry to hear about Ralphs passing. You have our heartfelt sympathy. Sharon & Goldie.

- Sharon Tilker

August 4, 2023
My condolences Shirley and family. Thinking of you at this sad time.
Barb
- Barb Chebott

August 4, 2023
sorry for your loss enjoyed time i spent with him talking vehicles
- robert akins

August 4, 2023
Shirley; again, our condolences. Ralph was a great neighbour. He always had a smile and a hello. We will miss seeing him walk past for his daily trip for the mail. I will miss his stories, when you and I visit.


- Mike and Patti Gallagher

August 4, 2023
Our condolences to Shirley and family
Larry & Betty Bender
- Larry & Betty Bender

August 4, 2023
Cynthia and I are saddened to hear of Ralph's passing. We always appreciated the kindness and company of Shirley and Ralph when we were fishing at the lake. My father always enjoyed Ralph's company and their time together as well.
- Ron Walters

August 4, 2023
Ralph was a dear friend and fellow manager to me at Harriston and Walkerton I enjoyed the time we worked together and was sad to hear his passing he was a hard working man and will be missed .Jim

- Jim/Rita Doig

August 3, 2023
My condolences too Ralph's family . I have known him for many years from working @ Canada Packers in Walkerton . May you Rest in Peace 🙏

- Don Kupferschmidt

August 3, 2023
Shirley I was heartbroken to receive a call from Hector yesterday to let me know about Ralph's passing. My mind went right to the many times he was at moms and Donnie's for endless card/crib games, drinks at the bar, lobster feeds, suppers etc. i suspect they are already having a toddy and playing some crib together in heaven. Ralph was a sweetheart such a kind and wonderful man and loving husband. My deepest condolences to you and your family at this difficult time. Know that he is at peace now 🙏.
- Kathie Brown and Marg Field

August 3, 2023