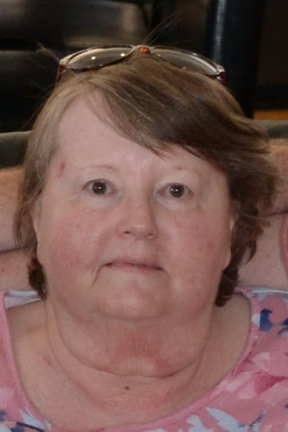 Dianne Speer
Dianne Elizabeth Speer, of Hanover, passed away peacefully at McVean Lodge in Hanover, August 3, 2023. She was 70.
Born on July 23, 1953 in Chesley to the late John "Jack" and Hazel (nee Collins) Speer. Dianne held numerous roles at the Royal Bank over her dedicated 34 years of service before she retired. She was a quiet, private person and enjoyed her close friends and family.
Survived by her brothers Dennis (Dana) Speer of Peterborough, Doug (Cheryl) Speer of Hanover, Jeff (Penny) Speer of Mitchell and Scott (Tammy) Speer of Barrie. Dearly loved aunt of Danielle (Dave) Lewis, Deborah Speer, Lindsay Speer (Brandon Maines), Nathan Speer, Jordan (Jennifer) Speer, Tyson Speer (Kaitlyn Bannon) and Colton Speer. Remembered fondly by her great nephews Dawson and Daxton Lewis and niece Raelynn Maines. Predeceased by her parents.
To honour her wishes, cremation has taken place. A Private Family Graveside Service will be held at Hillcrest Cemetery in Tara.
Memorial donations to the Hanover & District Hospital or to the VON would be appreciated as expressions of sympathy. Arrangements entrusted to the care of Mighton Funeral Home, Hanover.
Public Condolences
So sorry to hear of the loss of your sister.
- George Grein

September 12, 2023
Dennis, Doug, Jeff, Scott & families!
Sending sincere heart felt Condolences!
Hugs & Prayers!
Love Nancy
- Nancy DeVries

August 29, 2023
I'm so sorry for the loss of your friend,sister, aunt Dianne. She was always fun to be with in our younger years. She was a very happy person. I know that you will all miss her and cherish her memories
- Elaine Kerr

August 16, 2023
So sorry for your loss. Dianne was a good friend to Liz Keeling (our aunt who passed in May) at McVeen Lodge. Our deepest sympathies to your families.
Brian & Debbie Lester
- Brian & Debbie Lester

August 13, 2023
To the Speer family,
Sorry for your loss our thoughts and prayers are with you.
- Debbie and Dave Manes

August 9, 2023
Doug and family, so sorry to hear of your sister, sister in-law and aunts passing. Sincere condolences to the whole family.
- Suzanne Krajcir

August 9, 2023
DENNIS, DOUG, JEFF, SCOTT and families -
I extend sincere sympathy to you all on the passing of Dianne. I hope you will find peace and comfort in remembering all the wonderful memories with her and I too am thinking of special times spent with her over the years.
Shirley Weppler

- Shirley Weppler

August 8, 2023
So very to hear of Diane's passing. I ran into her a few times this year and we always had a wee chat. My sincere condolences to your family. I am sure you will have lots of good memories to share with each other.
- Kathy Barratt (Speer)

August 8, 2023
So sorry to hear of the passing of Diane, our thoughts and prayers go out to all the family.
- Bob & Marlene Ruff

August 8, 2023
The Speer Family
My sincere condolences on the passing of your sister, Dianne. We had some fun times at the Royal Bank when we worked together. My prayers are with your family. May you rest in peace Dianne.♥️
- Jackie Ellis

August 7, 2023
To the Speer Family
Our sincere condolences to all your family on the passing of your sister Dianne. Our thoughts and prayers are with you at this difficult time.
Lorraine & Al
- Al & Lorraine Morrow

August 7, 2023
Doug, Cheryl & family's our deepest condolences on the passing of your sister Dianne.
- Gary & Rose Fedy

August 6, 2023
Ann and I had just great fun with Dianne and enjoyed her company completely.
She will be missed by her cousins and friends. We will keep your family in our thoughts and prayers. May she rest in peace.....

Peter and Ann
- Peter Clements

August 6, 2023
Doug, Cheryl and family
We send our most sincere sympathy with the passing of your sister Doug. Our thoughts are with you.
Ken and Kari-Lynn Perdue
- Kari Lynn Perdue

August 6, 2023
My deepest condolences to the loss of your sister
- Ken D Yost

August 6, 2023